Silent Roar Lion Manure Review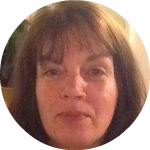 All our reviews are written by readers of The Scaredy Cat. The Silent Roar Lion Manure review was written by Jackie Darlington. After noticing her daffodils were beginning to die, she knew something wasn't right. Jackie soon discovered that the neighbourhood cat had been using her garden as a toilet, after trying several different products she found Silent Roar Lion Manure….

Silent Roar Lion Manure is a form of pellet cat repellent used to boarder gardens. While cats are territorial creatures, even the bravest will scour when faced with a lion. The pellets themselves have been soaked in real lion dung, which has been dried and sterilised. This makes them virtually scent free for human nostrils, yet very pungent for cats. The pellets are environmentally friendly and contain no artificial chemicals that can be damaging to plants or other animals; and one application can last for up to three months.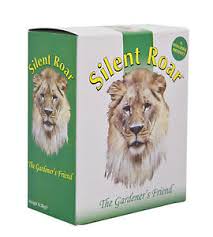 Problem
Recently I've had one neighbourhood cat that has been constantly doing his business among a patch of daffodils. Cat poop is very harmful for soil and has caused many of them to die and not grow back. I've tried plenty of things in the past – from sonic repellents to water sprays – but due to the position of the flowers, the cat always seems to find another way to get inside. I bought Silent Roar Lion Manure on a whim. I had never heard of the product before, but because it was so cheap I thought it was definitely worth trying. So far, I have been very pleased with the results; and while I'm still missing plenty of daffodils, the pest is gone and I'm starting to see new sprouts.
Pros
I've spent well over £100 on different cat repellent products in the past, yet none of them have worked nearly as well as Silent Roar Lion Manure – and it's less than a 20th of the price! What I like the most about this product is how easy it is to use. One light sprinkle, which took about five minutes, has kept my flower patch cat free for the past two months. I also have plenty of pellets left over; enough to last at least another three months.
Cons
It can be hard to find in local stores. I have a friend who lives in another town and she is currently experiencing the same problem with her neighbours cat. After recommending Silent Roar Lion Manure to her, she went straight to her local garden centre to pick up a pot; however, they had never even heard of it before!
Silent Roar Lion Manure Overall Rating
Ease of Use - 8/10

Effectiveness - 9/10

Quality - 7/10

Value for Money - 10/10
Summary
Finding a natural cat repellent that actually does the job is almost always a tough challenge. In fact, it feels like I've been searching for the perfect product for the best part of my life. As soon as one works, a cunning feline will come along and break all the rules, leading me straight back to the drawing board.
So far I've experienced nothing but success with Silent Roar Lion Manure. As a keen gardener with plenty of flowers and plants scattered around both the front and back of my house, my garden is a mecca for curious cats. However, since scattering these pellets around the daffodil flower patch, I haven't run into any problems at all. I just hope it stays that way for the long haul.